What You Need to Know
Fake clinics, also known as "Crisis Pregnancy Centers" (CPCs), pose as comprehensive reproductive health clinics primarily to delay and intimidate people seeking abortion care. There are an estimated 3,500 fake clinics nationwide, most of which are affiliated with national anti-choice organizations. Despite vastly outnumbering comprehensive reproductive health clinics, fake clinics advertise online under abortion and family planning services; in reality, fake clinics regularly lie about the effectiveness and safety of contraception and abortion and do not provide abortion care, contraception, or referrals to comprehensive reproductive health clinics.
In 2009, most sources of federal funding for abstinence-only education and CPCs were eliminated, and evidence-based, medically accurate prevention models took their place. But in 2010, opponents inserted a clause into the Affordable Care Act that established a five-year funding stream for abstinence-only education programs, providing these programs (many of which are operated by CPCs) with $50 million per year. In 2013, at least 8 states enacted 10 measures supporting CPCs, either financially or with referrals. Currently, 33 states offer drivers the option to purchase "Choose Life" license plates that provide funding for CPCs.
A Congressional investigation revealed that 87% of CPCs provided false or misleading information about the health effects of abortion. This Congressional report found many of these federally-funded centers grossly misrepresent the medical risks of abortion, telling visitors that having an abortion could increase the risk of breast cancer, result in sterility, and lead to suicide and "post-abortion syndrome."

The Feminist Majority Foundation's 2018 National Clinic Violence Survey found that a comprehensive reproductive healthcare clinic located near a fake clinic was seven times more likely to experience high levels of severe violence and harassment than one that is not located near a fake clinic. Additionally, the survey notes that anecdotal evidence suggests that more fake clinics are collaborating with, or being directed by, anti-abortion extremists targeting abortion providers.
How to Spot Fake Clinics
Fake clinics go by a variety of names, including Crisis Pregnancy Centers (CPCs), Pregnancy Help Centers (PHCs), and Pregnancy Resource Centers (PRCs). Stay alert: fake clinics often rename and rebrand in order to continue their deception. When in doubt, consult these databases:
Birthright, Heartbeat International, and Care Net are the largest networks of fake clinics.
Fake clinics target college and high school students by locating near campuses and advertising free pregnancy tests. CPCs often advertise other free services including:
free options counseling
free ultrasounds
free pregnancy and parenting classes
free maternity and newborn items
free "after abortion" support
A 2008 Feminist Majority Foundation survey found that 48% of responding college campus health centers include fake clinics on referral lists for students.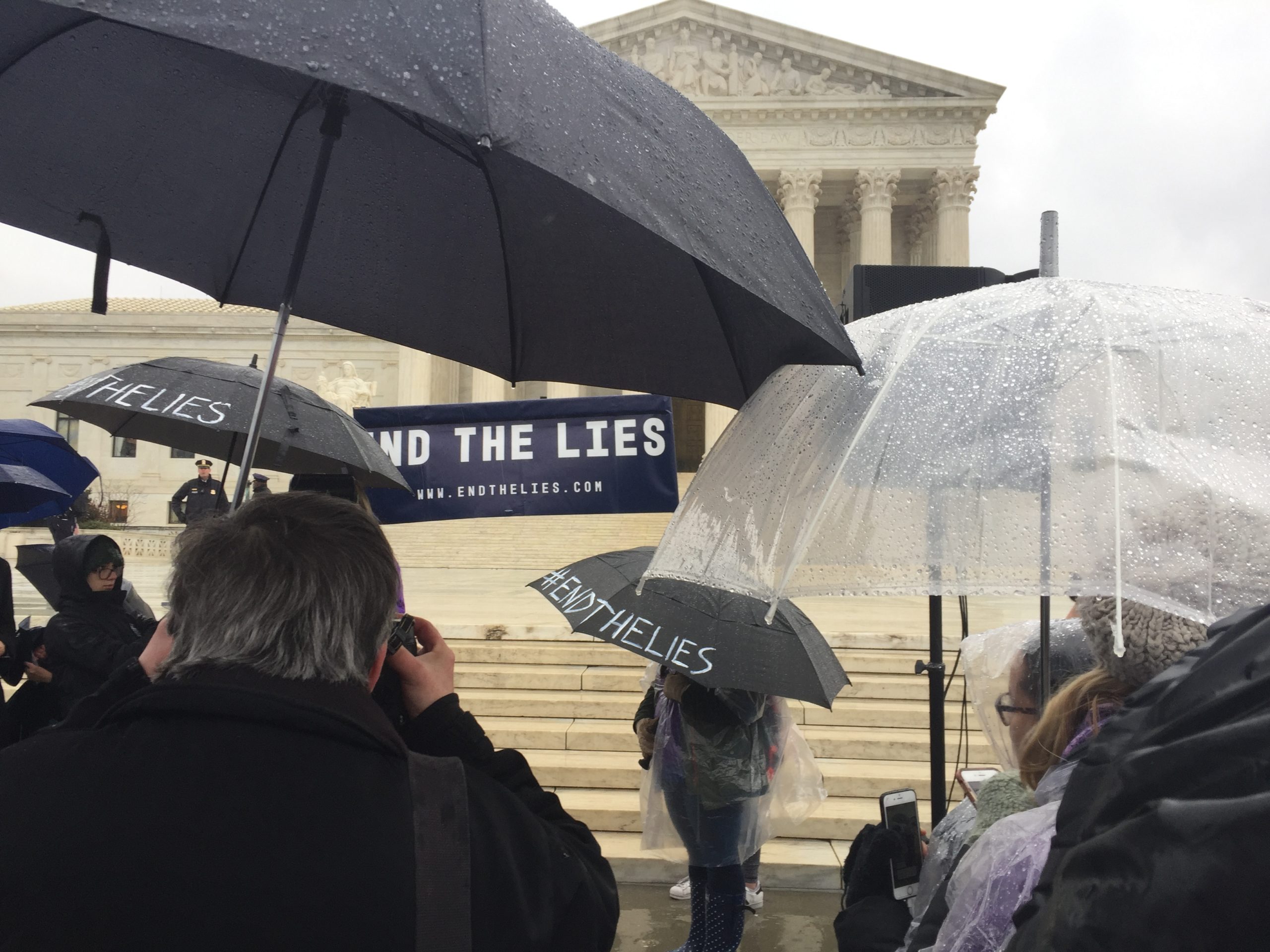 How are Fake Clinics Legal?
In 2006, Rep. Carolyn Maloney (NY-12) introduced the "Stop Deceptive Advertising For Women's Services Act" (SDAWS) in Congress. The legislation would hold accountable facilities that deceptively advertise abortion and family planning services that they do not provide. She has re-introduced SDAWS in every Congress since, but the legislation has failed to gain traction as the anti-abortion movement continues to fight for fake clinics.
In 2015, California's "FACT (Freedom, Accountability, Comprehensive Care, and Transparency) Act" was signed into law. The FACT Act was designed to mitigate the deception of fake clinics, and among other things, required unlicensed facilities offering reproductive health services to post a public notice acknowledging the business' lack of medical license. The National Institute of Family and Life Advocates (NIFLA), an anti-abortion organization with a network of fake clinics, filed suit against the state of California over the FACT Act. In 2018, the Supreme Court ruled on NIFLA v. Becerra, deciding that the state-mandated notices infringed on fake clinics' freedom of speech rights.