It's July (my second favorite month of the year!) and it is HOT. As the summer heats up, this political landscape – a hellacious fiery wasteland – is making everything even hotter, and Justice Kennedy's retirement last week was the nail in the coffin for me.
My love for summer + hatred for the government right now =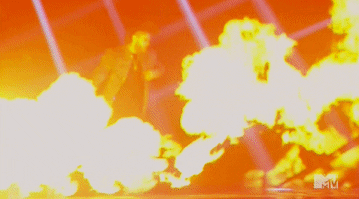 Here's some feminist wins from the past two weeks to cool you down:
Progressive millennial Alexandria Ocasio-Cortez wins her primary race
28-year old Alexandria Ocasio-Cortez is about to be the youngest woman ever elected to Congress (and tbh, I'm obsessed with her). After winning her primary against chairman of the House Democratic Caucus and 20-year incumbent Joe Crowley, Ocasio-Cortez is set to win the general election in New York's solidly blue 14th Congressional district. It is extraordinarily rare for an incumbent to lose their primary – especially one who has proven to be popular – but by having a clear progressive vision for her district, Ocasio-Cortez won with 57% of the vote.
Some folks are saying I won for "demographic" reasons.

1st of all, that's false. We won w/voters of all kinds.

2nd, here's my 1st pair of campaign shoes. I knocked doors until rainwater came through my soles.

Respect the hustle. We won bc we out-worked the competition. Period. pic.twitter.com/RbpQMYTiWY

— Alexandria Ocasio-Cortez (@Ocasio2018) June 29, 2018

Her win has stirred up some conversations about millennials running for political office – both good and bad takes – and we're here to chime in and answer the (complete garbage) question "Should we elect more millennials to Congress?" with a resounding: DUH.
District Judge blocks Medicaid work requirements
U.S. District Judge Boasberg ruled in Kentucky last week that there cannot be work requirements for Medicaid recipients. This win for feminists is also a major loss for the Trump administration, which has taken numerous measures to weaken the Medicaid program. Boasberg's ruling will allow close to 100,000 Kentucky residents to continue to receive health insurance.
The United Kingdom bans LGBTQ+ conversion therapy
After a survey found that 60% of LGBTQ+ British citizens feared repercussions for PDA (and some hard-hitting undercover journalism gained traction), Prime Minister Theresa May announced an initiative which will ban all forms of conversion therapy. Additionally, the initiative will create a national LGBT health advisor position and establish anti-bullying programs for LGBTQ+ students in UK schools.
Ugandan women hold Women's March
Over forty Ugandan women have been kidnapped and murdered since 2015 and the Ugandan government has practically ignored the killings entirely, going so far as to blame these gendered crimes on the Illuminati. In protest this past weekend, Ugandan women held their own Women's March – despite threats from the government. #WomenMarchUG
The #WomenMarchUG is on and yes the women are chatting…we want protection . #WomenLivesMatterUG pic.twitter.com/wfpbas4jru

— Tel (@HiRolla1) June 30, 2018
Women begin driving in Saudi Arabia
Beginning last week, women in Saudi Arabia were finally able to drive legally. The longtime ban was lifted after a nearly 30-year fight on June 24, and instantly, women across the country got their licenses and began to drive – some even taking to the streets at midnight. The freedom to drive allows women to have more autonomy and is a huge win for feminists in Saudi Arabia who have been fighting to drive for years.