Graduating with a Bachelors of Liberal Arts opened the world to me. It delivered itself to my feet but had no directions. Some answers, but more questions. I love working in the movement, fighting for a more equitable society and feminist issues. Hopefully this blog helps those who want to follow their passion and commitment into the movement. Definitely don't skip Idealist.org or Indeed.com but check out these additional places to look for a feminist jobs:
Your Network
Your net worth is your network. These are your friends, your family, past colleagues, mentors, academic advisers, professors, and classmates. Think broad! These are people who you've connected with in some positive form or fashion. They know who you are, they know your work, and they know your talents. They most likely are the ones cheering you on from the sidelines and wishing you well. They probably want to help but they can't unless you ask. A great place to start looking for your feminist job is to connect with your network and let them know you are looking. Let them know you're a new graduate or transitioning into a new field. Share with them you're passion for the work you want to do. They just might know someone who may have the perfect opportunity for you. The old adage "It's not what you know but who you know" rings loud and clear in 2016. Social capital might as well be money. Create your own old boys club! I encourage you to create a list of folks to reach out to and work your way through it. Here are some helpful links to get you started:
"Help Me Find A Job!" Emails to Send to Your Network
Your Network Is Your Net Worth: 7 Ways To Build Social Capital
Listservs
A listserv is an application that distributes messages to subscribers on an electronic mailing list. They are online forums and email-based. They can be set up to receive digest and email alerts or you can join and peruse them through their websites where they are hosted, like a google group. Why are these helpful? Listservs and communities that center them can offer insider information on job opportunities and connections to those who may already work there. Progressive spaces and opportunities are frequently posted on Listservs so they make great places for you to also frequent! I've listed a couple of my favorites below:
There are also organizations who are collecting resumes and building databases to provide them to employers of feminist jobs! Check out some here:
Join Membership Organizations that share your passions!
The Feminist community is vast. There are more of us than you think. We are the majority! Membership organizations, such as alumni networks, professional networks, and even social ones are great spaces. They provide opportunities to make connections and to hunt for your next Feminist job. Check out the mission and values of the organizations. Explore if they match yours. Some of these orgs work on feminist issues in various ways and make it a point to center these values throughout.
The Women's Information Network (WIN) – Washington, D.C.
National Women's Studies Association
Connect with Feminist Organizations
Think about the work you would like to do and the skills you are passionate about. Here's another layer to that, are there already organizations doing that work? I encourage you to find out and connect with them. Check out if they have openings. Let them know you're out there by sending them an introductory email and a copy of your resume to have on file.
Remember, you can show up to any job and be a feminist. I urge and encourage everyone to deconstruct and continually challenge norms, but for the special brood who want to not only be feminist but also have a feminist job, cheers to you!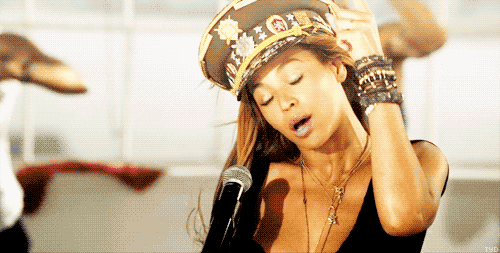 As you go through your job hunt, also take a moment and think about what it is you love to do, what you have a passion for, and what your skill sets are. Do you love policy? Like grassroots organizing? Is communications your jam? Maybe direct service? How do you plan to change the world? If you need a little bit of help, check this out: Gallup StrengthsFinder Assessment
Good luck!